The Easy Way To Sell Your Home Fast.
Instant Offers: We Compare, You Win!
Option Move will compare all of the offers you can get for your home and give you a full breakdown of the options. Plus, we'll be there throughout the entire process to ensure you have a great experience.

Get your no-obligation cash offers in 24 hours.
Enter your home address. Get multiple cash offers from all the top online buyers in one easy place.

Skip the stress.
With OptionMove, you won't stage, list or show your home. You won't pay for expensive repairs, or stress about your appraisal. Accept your cash offer for your home as-is.

Sell your home fast.
Your offer is guaranteed—no waiting on contingencies or financing. Just choose a closing and move-out date that works for you.
comparison table goes here
We Have iBuyers Throughout The United States: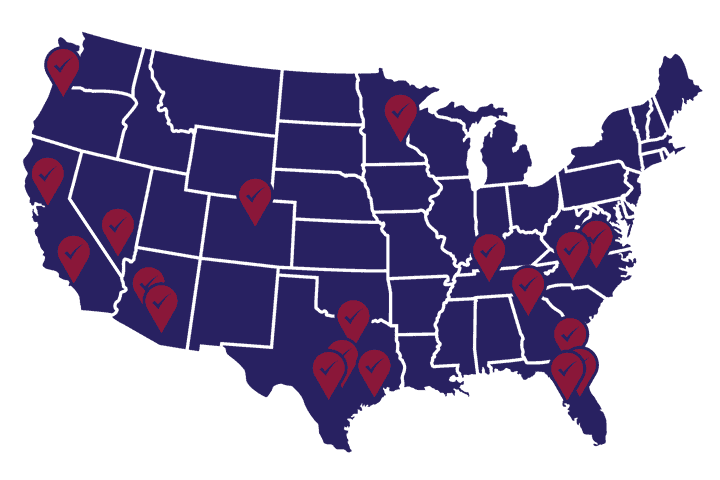 Portland 
Sacramento
Los Angeles
Las Vegas
Phoenix
Tuscon 
San Antonio 
Austin 
Houston 
Dallas
Fort Worth
Denver 
Minneapolis
St Paul
Nashville 
Atlanta 
Jacksonville 
Orlando
Tampa Bay
Raleigh 
Charlotte
And More! 
Partners above in some or all territories.
For homes valued from $100,000 to $1 Million. Offer lengths vary from three to 270 days.
Frequently Asked Questions
When you use Option Move, we provide offers from all of the top online buyers in one convenient place. We currently work with the following online buyers: Opendoor, Zillow Offers, Offerpad, Real Sure, EasyKnock and HomeGo. 
Ready to Get Started? Enter Your Address: